What Does NHA Do for You?
NAVAIR/NAWCAD team expedites prototype replacement for U.S. Navy's MH-60S Gunner Seat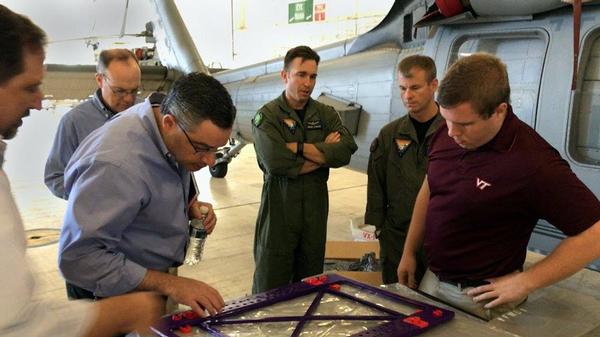 Members of the MH-60S Gunner Seat team from the NAVAIR Aircrew Systems program office (PMA-202) assess the 3D printed floor mount before fit checking it in a MH-60S Seahawk helicopter at Naval Air Station Patuxent River, Maryland, Oct. 26. (U.S. Navy photo)
NAVAL AIR SYSTEMS COMMAND, PATUXENT RIVER, Md. – Applying accelerated acquisition strategies and rapid prototyping, the Naval Air Systems Command's Aircrew Systems program office (PMA-202) is well underway toward fielding a replacement for the MH-60S Seahawk Gunner Seat by 2019.
"The existing MH-60S Seahawk Gunner Seat has directly contributed to medical groundings, degraded mission performance and a growing number of chronic back injuries among service members," said Capt. Dave Padula, PMA-202 program manager.
This issue has been identified for several years as a top Helicopter Sea Combat community safety priority, and has now reached the number two safety priority for all of Naval Aviation. (Read the full article here)
---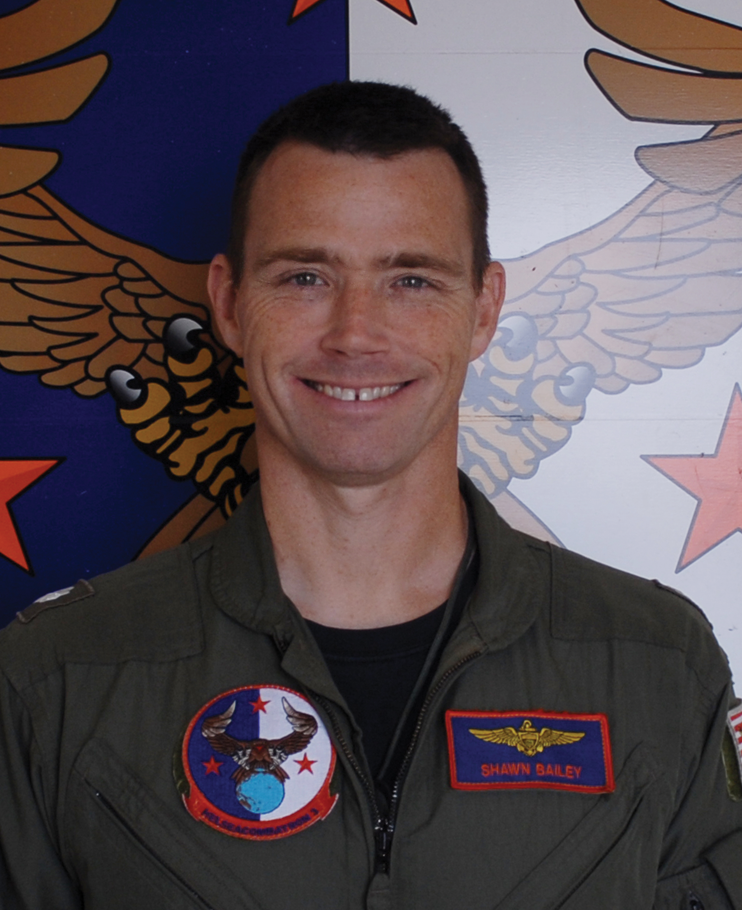 What does NHA do for me? It is a question I get often. The short answer is, whether you know it or not, the Naval Helicopter Association (NHA) does a lot for you. It is more than a magazine subscription, more than a social group and does quite a bit more than the free beer and pizza at regional gatherings around the country during the year. The things I've listed already are far more than any other "subscription" or "membership" will do for you. You won't find these types of benefits in your National Geographic membership. You won't find them as a part of your BIKE, SURFER, or Outside subscriptions. NHA does even more though. Let me explain. First off, when you read "Rotary Wing community" or "vertical lift community" in this article, I'm referring to the whole community – Navy, Marine Corps, and Coast Guard who fly helicopters or tilt rotor aircraft. No other organization advocates for the whole community across all three services like NHA.
NHA's mission is to support and showcase rotary wing aviation and the people who make up this great community. NHA was founded on November 2, 1971 to be an advocate for the naval vertical flight community, Navy, Marine Corps and Coast Guard. NHA seeks to promote the accomplishments, attributes and utilization of vertical lift aircraft across our sea services, while providing recognition and enhancing the prestige of our community. It also seeks to inform, educate and connect its members, as well as provide a forum for discussion of the advancement of the Rotary Wing community. NHA helps facilitate communication within and between Naval Rotary Wing communities within the Navy, Marine Corps, and Coast Guard. Senior naval leadership recognizes NHA as a professional group, which fosters camaraderie, esprit de corps, and excellence in performing our missions. NHA provides a voice to junior officers, naval aircrewmen, and senior Navy leadership and industry partners.
Our annual symposium has become a benchmark among ALL Armed Forces symposiums. Through this event, you have unprecedented access to every level of leadership in our community. We serve in a community that is distributed across several platforms, deployment modes and areas of responsibilities, and span the gamut of naval warfare. As such, our flag panel boasts Flag Officers from across the Naval Aviation Enterprise and Surface Warfare. Commander, Naval Air Forces (CNAF), Commander, Naval Air Systems Command (NAVAIR); Commander, Naval Air Force, Atlantic (CNAL); the Director of Air Warfare (OPNAV N98); the Chief of Naval Air Training (CNATRA); Expeditionary Strike Group and Carrier Strike Group Commanders; Commander, Naval Safety Center; and Commander, Navy Recruiting Command are all examples of leaders from the highest levels that you are able to engage with. On this year's panel, four helicopter Flag Officers were in attendance. You also have the opportunity to engage with Commodores and Carrier Air Wing commanders (CAGs), carrier and amphibious ships commanders, Amphibious Squadron (PHIBRON) commanders, Personnel Command (PERS) and Programs Office Directors. Industry leaders from every company that supports Rotary Wing across all of our maritime services are present on the exhibition floor, and company leaders form our Captains of Industry panel to engage with you. The symposium brings in briefers from all over Naval Aviation to cover procurement, design and construction, operations, and implementation at the operational and strategic level of war. Future platforms, weapon systems and simulator modeling, career information, and higher education opportunities are all covered as well. Topping it all off are several social events that bring old friends together and offer opportunities to network with mentors and leaders. If you're wondering what's going on in the community, or in the minds of our top leaders, you will find the answers at symposium. Keep reading…
Gulf Coast Fleet Fly-In, hosted every year by Training Air Wing FIVE, brings Fleet aviators back to the cradle of Naval Aviation to engage with Student Naval Aviators (SNAs) and aircrew candidates. Fleet aviators fly in Navy, Marine, and Coast Guard aircraft to connect SNAs and recent wingers with the bright future ahead of them. NHA is there, along with industry partners, who fly in their developmental aircraft, man exhibits, and host social gatherings. All of this is designed to bring the future of Naval Aviation up close with their future platform, and the squadrons, pilots, and aircrewmen who fly them.
When you graduated from flight school and earned your wings, you received your first set from NHA. I still have mine, pinned on by my wife in 1997: "Compliments of NHA."
NHA and industry partners sponsor a host of awards given at the regional and national levels to recognize and promote the accomplishments of the squadrons, units and people of Naval Rotary Wing. These awards recognize, pilots, aircrewmen, rescue swimmers, instructor pilots and aircrewmen, maintenance officers, enlisted maintainers, shipboard aviators and community leaders across all of our services. This past year the national winners came from the Navy, Marine Corps and Coast Guard.
NHA affords you opportunities to enhance your network of professional colleagues. With 3,000 members, you have a unique resource of people with similar interests and concerns and the potential for collaborative opportunities. While the premier forums for interchange and discussion are the annual symposium and Fleet Fly-In, the near real-time forum is on the Internet with NHA connections to Facebook, Twitter and LinkedIn. Keep reading.
NHA sponsors professional and social functions in six regions. You're stationed in one of those regions now, wherever you are. Whether you are stateside or Forward Deployed Naval Forces (FDNF), you can participate in professional, social, and sporting events and share in the camaraderie of our profession. Chapter meetings, regional events, and outings are a great opportunity to develop your leadership skills, share sea stories with other pilots and aircrew who face similar challenges that you do, and contribute to the overall organization and profession.
The NHA Scholarship Fund provides several competitive scholarships for undergraduate and graduate students each year. It's truly a worthy cause, giving opportunity to children of our own warrior tribe as well as active duty service members. Win a scholarship or help someone you know win a scholarship.
Interestingly, to enjoy the fruits of NHA, you don't have to join. NHA will give you a set of wings, honor you with an award, present your child with an academic scholarship, and welcome you at any event put on by the organization. So here's my question to you - why wouldn't you join an organization like that? NHA cares about you and the work you do. Get involved in an effort that matters to your profession, share your perspective and make a difference.
Why join? If you want to stay connected with one of the most venerated fraternal orders in military history, the Naval Rotary Wing community, then I think you know the answer. NHA is your professional organization. It is for the membership and by the membership, representing all of Rotary Wing and vertical lift - Navy, Marine Corps and Coast Guard. No other organization is so completely and uniquely devoted to our community. Join today.